Ute Canopies and roof racks
Canopies and Roof Racks For Vehicles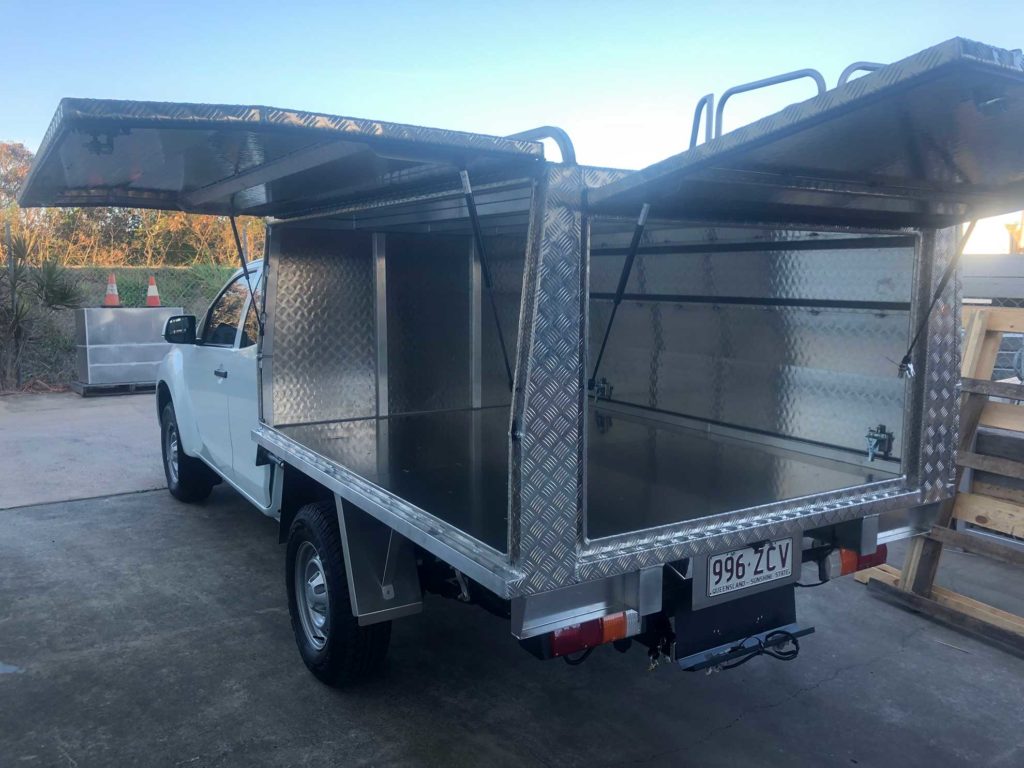 Looking for a roof rack or canopy for your vehicle?
Whether it's a ute, van, or truck, we can fabricate to suit your needs ranging from our standard designs through to fully customised. At Mackay Aluminium Industries, we use high-quality marine-grade aluminium and beautiful stainless steel to create custom solutions for commercial, industrial, and residential purposes.
At Mackay Aluminium Industries, we can refurbish your ute canopy and ensure it's in great condition. We will work quickly and efficiently to repair your trucks so they can get back on the road in the least amount of time possible.
Get in touch with Mackay Aluminium Industries today for a canopy and roof rack solution.
Benefits of a Canopy and Roof Rack
Whether you're using this for everyday life or work, canopies and roof racks will be one of the most useful accessories for your vehicle you can purchase.
These are popular options for utes, 4×4's, and trucks.
Some main benefits of canopies include:
Some main benefits of roof racks include:
Ready to enhance the versatility of your vehicle with a roof rack or canopy?
Contact Mackay Aluminium Industries for assistance today.
Two of our more popular types of Ute Canopies & Toolboxes are:
Fully enclosed styles with lockable doors
Open side styles to accommodate for canvas sides – which can include security mesh doors as well for added security.
At Mackay Aluminium Industries, we pride ourselves on the quality of work we deliver.
We have 30+ years of experience working with boats, vehicles, and any kind of aluminium equipment you can think of. It is our mission to deliver a quality product to you at an affordable price.
Whether you decide to have a custom fabricated canopy or roof rack made for your vehicle, or whether you choose to purchase a pre-made option, we guarantee the best customer service available. You'll gain access to our years of expertise and we'll help you find a solution tailored to your specific needs.
Check out our gallery for some of our past work.
Feel free to contact us for more information on our services as well as to discuss your requirements in detail.
Looking for a custom made canopy or roof rack for your vehicle?
Contact us today for a 100% FREE quote.