Custom-Made Aluminium Pit Lids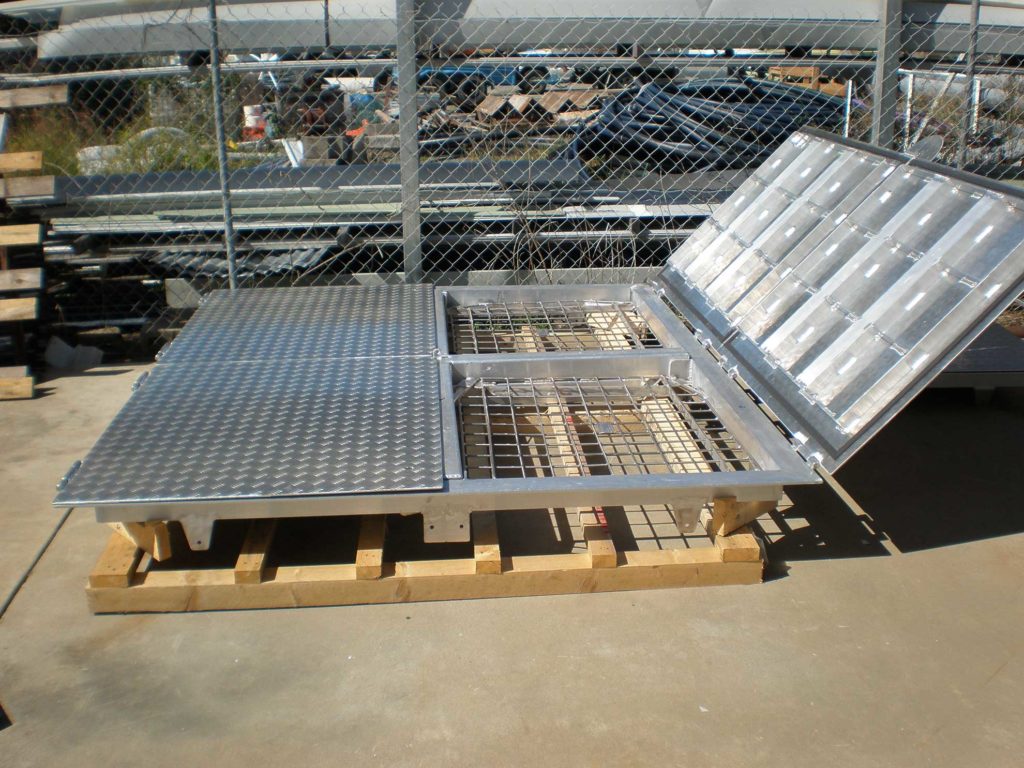 Mackay Aluminium Industries are leaders in the design and fabrication of aluminium pit lids for a wide range of applications.
We are the preferred supplier of pit lids for the Mackay Regional Council for use in sewerage, water, and electrical infrastructure projects.
Pit lids are vital safety equipment needed in many industrial working environments. They cover holes and pits in the ground that have been placed there for various, usually construction-related reasons.
Do you want a high-quality lid designed for your specific needs?
Get in touch with our team for a free quote today.
Pit lids can be made using a variety of materials – plastic, composite, concrete, cast-iron, aluminium and stainless steel.
At Mackay Aluminium Industries, we only make aluminium pit lids because these are the most durable and versatile.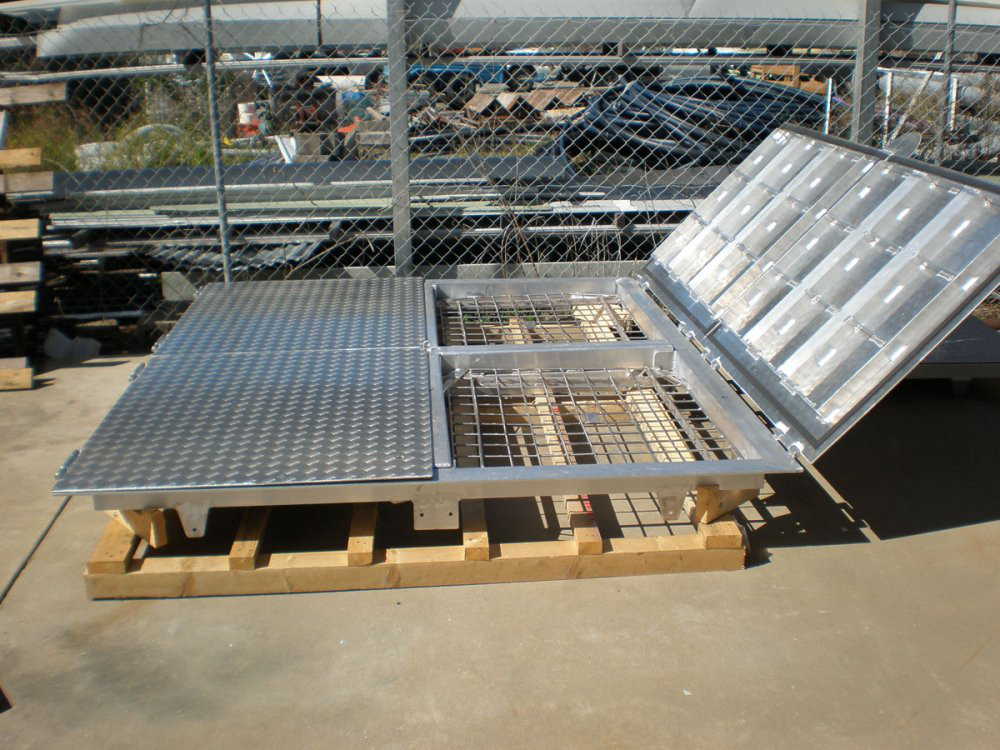 Some pit lid applications include:
Pit lids are also useful for covering sewage holes and drains when renovating bathrooms or other areas with drainage.
This protects the drains from having waste flow through during construction.
You can choose to have your pit lid installed with a low profile, flush with the ground or have them raised so they can be seen immediately and avoided altogether by pedestrians or workers.
You can also choose to make them trafficable and non-trafficable – meaning they can be made strong enough for someone to walk over (or not, in which case you'll require safety cones or barriers).
We can also design them to be lockable and made with one or multiple hinged lids to allow for easier opening when installed over larger pits.
For extra safety, a removable stainless steel safety mesh that is strong enough to carry the Pedestrian traffic can also be included if required.
All our pit lids are made to Australian Standards. They can be customised to fit your load, size and shape requirements as well. This means that you can rest easy knowing that your pit lid will improve the safety for everyone involved. Additionally, you're working with Mackay's #1 trusted aluminium fabrication company, so you know you're in good hands.
Ready to order your custom made aluminium pit lid?
Contact Mackay Aluminium Industries today for a 100% FREE quote.
Have an aluminium or stainless steel component that requires repair?
Contact us today for a 100% FREE quote.