Aluminium & Stainless Steel Repairs
Aluminium & Stainless Steel
Repairs in Mackay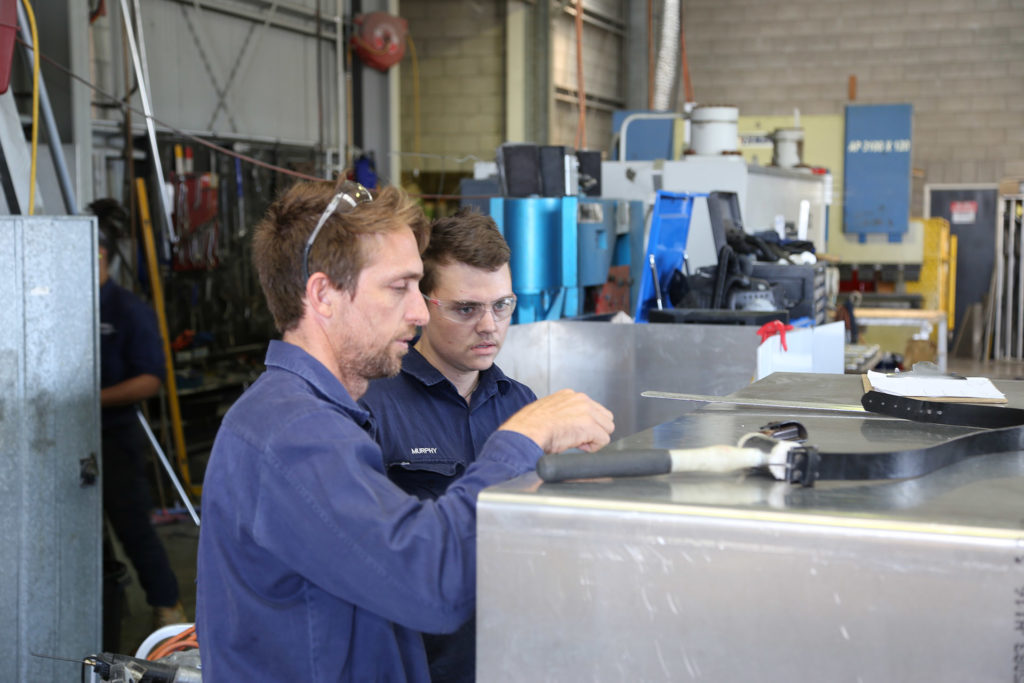 Mackay Aluminium Industries have 30+ years of experience in repairing everything aluminium and stainless steel.
In addition to customising and fabricating aluminium and stainless steel products, we can also fix and refurbish any existing aluminium or stainless steel goods that you have. In most cases, this will save you money and time, when compared to waiting for replacement parts.
Our team at Mackay Aluminium Industries is capable of handling anything that needs fixing, just provide us with complete details of the job, and we'll get it done.
You'll enjoy an expertly repaired end result, without the use of epoxy type materials or glue.
At Mackay Aluminium Industries, we have the capability to repair a range of aluminium and stainless materials include welding of alloy castings and marine grade stainless and aluminium. We can even replace damaged and corroded parts with new material.
When we repair any of your items, we make sure they are as good as new and will stand the test of time.
Get in touch with us today for an aluminium or stainless steel repair job.
Boat & Marine Repairs:

Vehicle Repairs:
A large number of our clients work with us to build custom fabrications for their boats and also any repair jobs that need to be done.
Whether you've damaged your dinghy over the weekend, have a larger problem with your commercial boat, or anything in between, we can repair your boat and get it back onto the water in no time.
At Mackay Aluminium Industries, all of our marine-related repairs will be up to Australian standards and regulations
For vehicles, we can repair and even reinforce existing ute canopies as well as toolboxes.
Additionally, we can replace worn-out aluminium parts in tipper trailers or fix any aluminium or stainless damage to trucks or other personal and commercial vehicles.
We can also repair aluminium radiators and even modify fuel tanks while making sure that it is still within safety standards.
As an added service, we can also steam clean your vehicles.
Other repair services we can do for you include:
Get in touch with our team today for a free quote for your repair job.
At Mackay Aluminium Industries, we can repair cast alloy parts from heavy vehicles, smaller vehicles, and anything else for that matter.
Though you can find replacement parts for some of these items, it is often very expensive and time consuming. In some cases, they will no longer be available on the market and will require a custom fabrication (which will be costly and time consuming).
At these times, the best option is to get the parts repaired. The only other option would be to replace the entire vehicle or piece of equipment which can be very cost ineffective.
At times, replacement parts can take a long time to arrive due to overseas manufacturing or difficult in sourcing. This delay can cause inefficient and sometimes expensive downtime for you and your business while you wait.
Finally, replacement parts can also be expensive and cost-prohibitive. Getting it repaired will only cost a fraction of getting a brand new part.
Contact Mackay Aluminium Industries today to have your aluminium or stainless steel goods repaired.
Have an aluminium or stainless steel component that requires repair?
Contact us today for a 100% FREE quote.