Custom Made Ute Powder Coated Toolboxes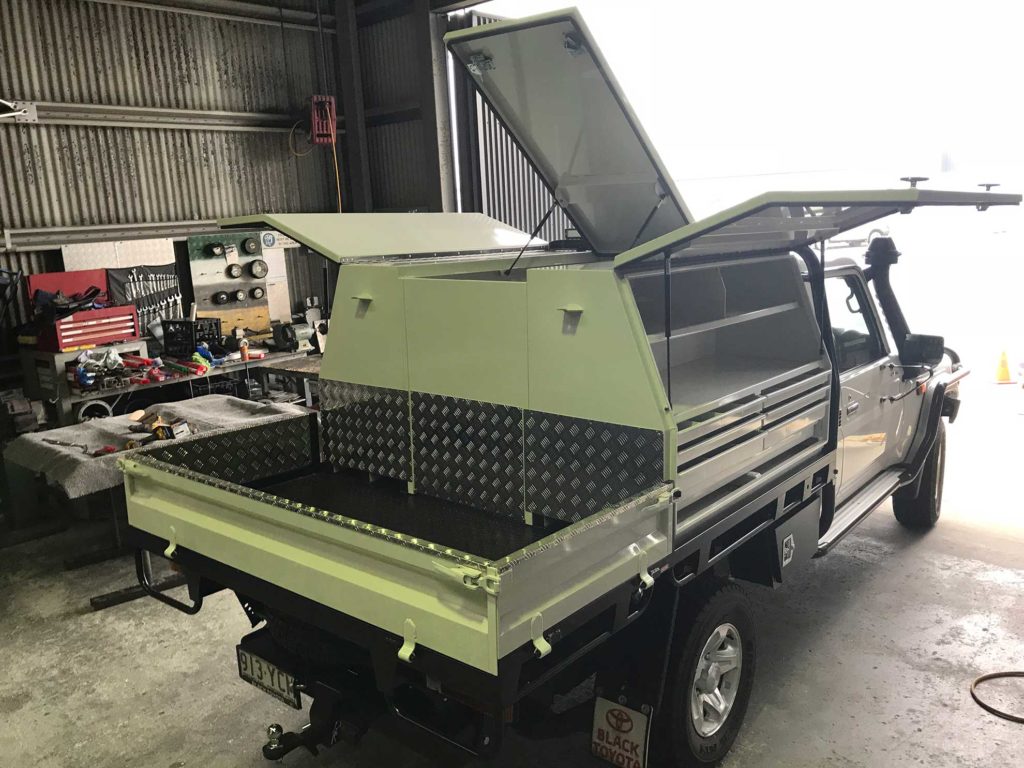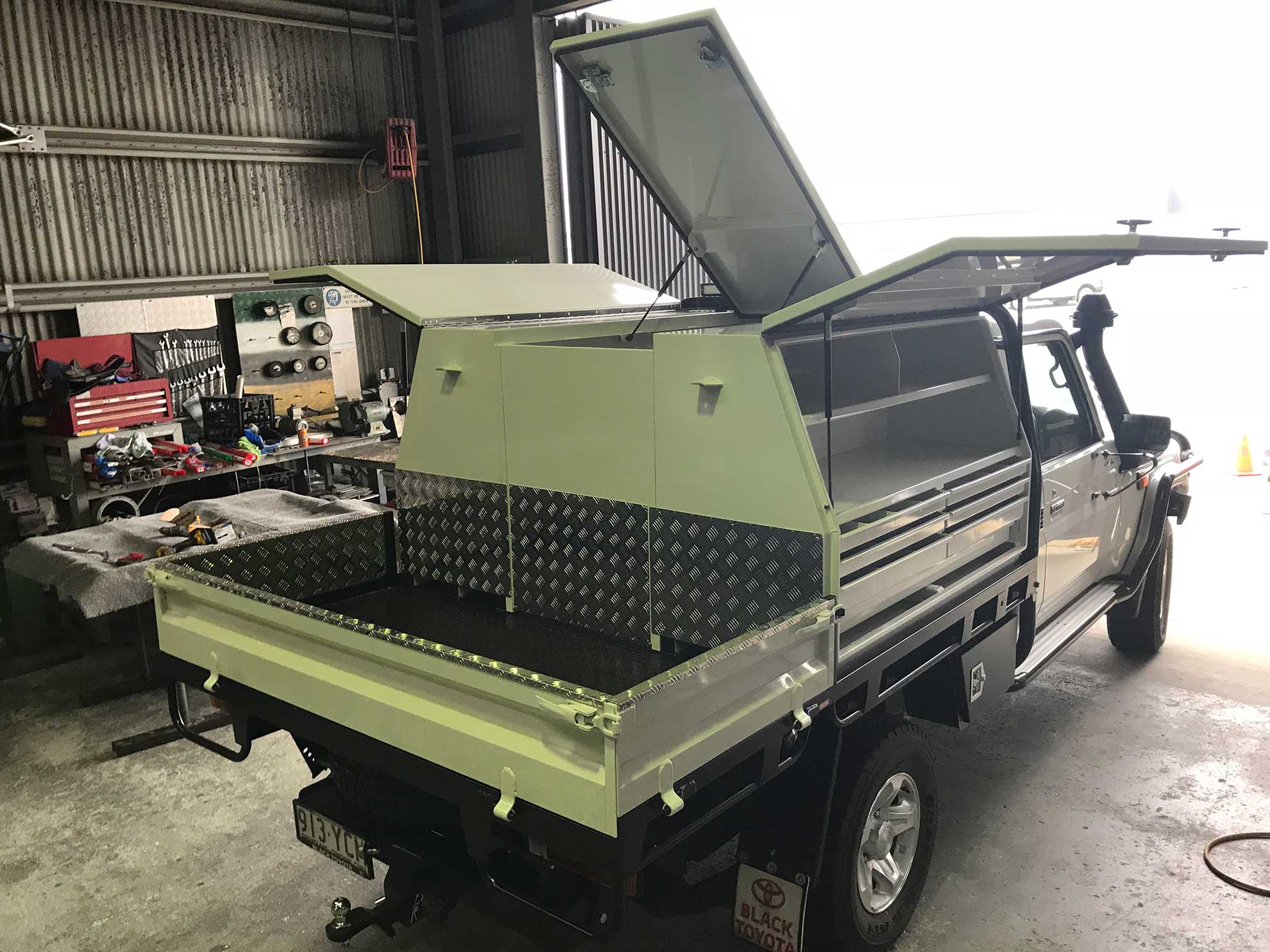 Utes are modern workhorses that are perfect for tradies hauling heavy materials, bulky tools and more.
Contractors, builders, electricians, carpenters, plumbers, landscapers, and even campers all love utes, and they are Australia's top-selling vehicles every year.
However, there are two significant issues that ute drivers face. First, your gear will be exposed to the elements and potentially damaging them. Secondly, and more importantly, they are easily accessible to thieves and vandals.
At Mackay Aluminium Industries, we can fabricate powder coated toolboxes for your ute and any other vehicle for that matter.
We can even customise them to fit the exact dimensions of your ute.
Our powder coated toolboxes will keep your items safe from theft and protect them from the weather – be it rain or extreme cold and heat. However, if appropriately designed, they can also increase your efficiency when you're out on a job.
Get in touch with us today to order your custom made ute toolbox.
However, if you are looking for something different or unique to your particular needs, we can work with you to design and fabricate a custom made set.
We also offer powder coated tool boxes that are in aluminium or stainless steel.
At Mackay Aluminium Industries, we will take into consideration your unique needs to create the perfect powder coated toolbox for your situation. This means you'll be able to keep your tools safe from thieves and the natural elements, but also have a long-lasting solution that helps you save time at work.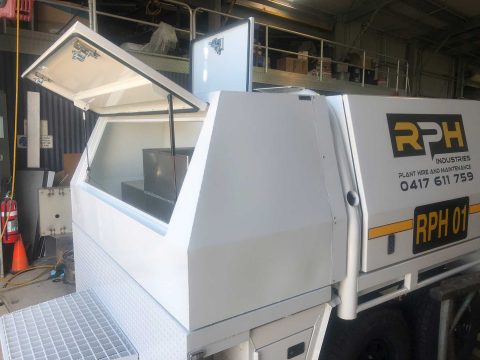 At Mackay Aluminium Industries, our toolboxes all come standard with heavy-duty stainless steel latches, stainless hinges, an all-weather seal, gas struts and are also made from 2.5mm checker plate or flat sheet aluminium.
Just like the canopy, we can even customise them to suit your vehicle – in the exact sizes needed with additional shelving or drawers if required.
If you are after a set of powder-coated aluminium toolboxes, two of our more popular tool boxes include a large eight-drawer as well as a 4/5 drawer design.
Highest-Quality Materials
We will use only the highest quality materials to ensure your toolbox is long-lasting and resistant to the elements. They will also be strong and secure enough to prevent vandals from trying to break in to steal your equipment.
Our materials include your choice of checker plate or flat sheet supplied in mill finish aluminium or with the option of powder coating or painting if required.
Let's talk about how we can help you with your toolbox design.
Want a custom made toolbox for your ute?
Contact us today for a 100% FREE Quote.