Boat Canopies And Modification
Custom Made Boat Canopies & Modifications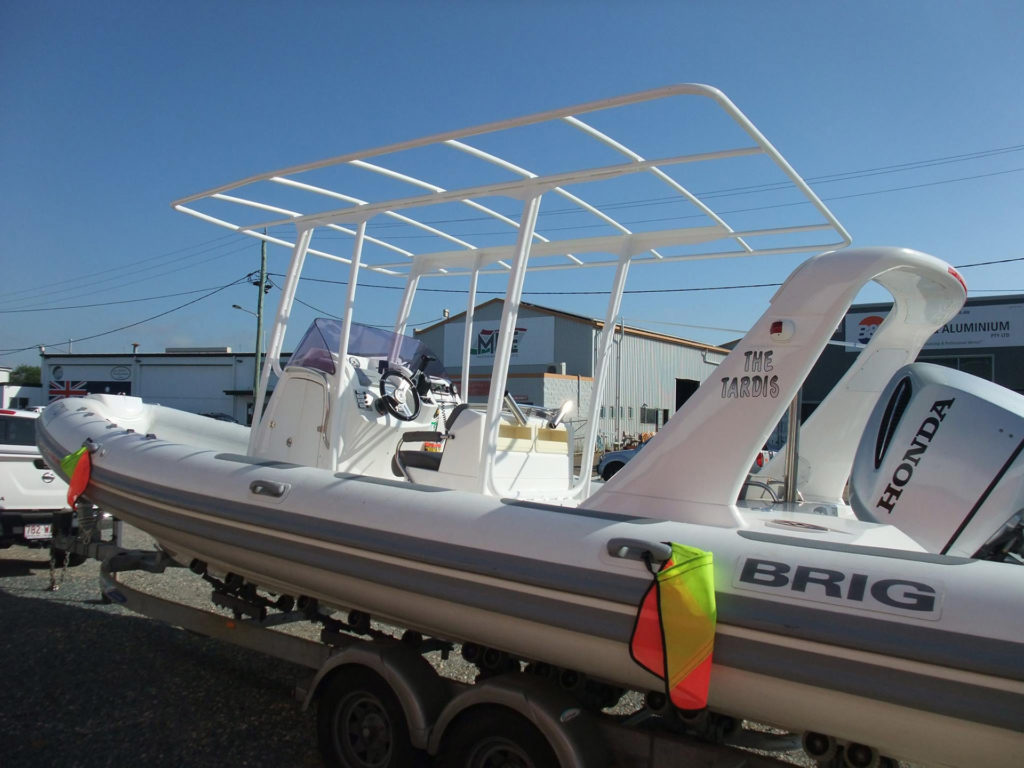 Whether it be a fishing boat, house boat, or even a luxury cruiser, Mackay Aluminium Industries can create custom made aluminium or stainless steel equipment to boost the value of your boat, increase its practicality, and also add some style.
We offer a wide range of metalwork services that are tailored to meet your requirements. From necessary deck fittings or railing replacements, leaky hull repair or more significant projects such as canopies or boiler and fuel tank repairs – no job (or boat) is too small.
If you have a specific design or have an idea for something you need fabricated, we can create it for you.
We can also modify existing structures if needed and repair or replace non-functioning or broken down components – especially for insurance requirements.
Ready to book your boat canopy or modification service?
Our Boat Modification Services Include
Some of the modification services we can provide include:
These are only some of the options. Additionally, if you need bespoke galley fittings, stainless steel furniture and more, our skilled team can manufacture it for you.
We also offer machine replication services such as bearings or brackets that match the exact characteristics of their original designs. Replicating is useful for broken or damaged parts that are no longer available in the market or to match other custom made equipment that need extra accessories.
Since boats need to look good too – be it a yacht, speedboat or even a commercial vessel, Mackay Aluminium Industries can also polish all your rusted metal fixtures and restore their shine and finish.
Need to make sure you stay in touch with those at the shore? We can install poles and gantries to house communication equipment such as radar, satellite domes, transmitters, signal boosters and more.
Want to have a steady source of clean power? We can also help add solar panels and wind turbines as well as more floodlighting and even automatic elevated platforms and more to make your boat safer and more survival ready as you confidently head out into the open ocean.
Contact us today for a quote on your specific modification.
Want a custom made canopy or modification for your boat? 
Contact us today for a 100% FREE Quote.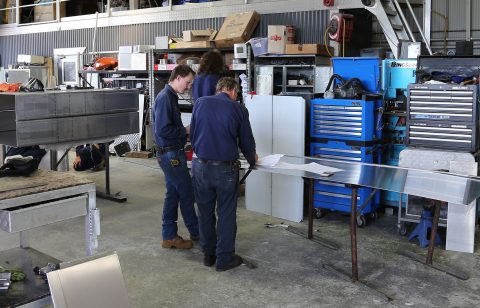 The art of metalwork on boats is not to be taken lightly. The proper repair, maintenance and construction of high-quality marine fixtures and more in stainless steel and aluminium need to meet industry standards because they can spell the difference between life and well when out in open waters.
Our team at Mackay Aluminium Industries is highly experienced, with over 30+ years in the industry. We also have the complete collection of necessary tools and equipment needed to construct whatever you need.
Check out the gallery for some of our past work. Feel free to contact us for more information on our services as well as to discuss your requirements in detail.