Mackay Aluminium Industries
Welcome To
Mackay Aluminium Industries
At Mackay Aluminium Industries, we have been providing industrial businesses, commercial businesses, and even residential homes with our aluminium and stainless steel fabrication services for 30+ years.
No matter what requirements and specifications you may have, our team of experts can create industry-leading results that pass Australian Standards. Safety is our number one priority at all times.
Whether you're looking to have a new toolbox created for your ute, have a boat that needs repairing, or require custom equipment for your industrial mining activities
Our team of experts can help you with a customised solution.
Get in touch with our team of professionals today to discuss your aluminium or stainless steel fabrication needs.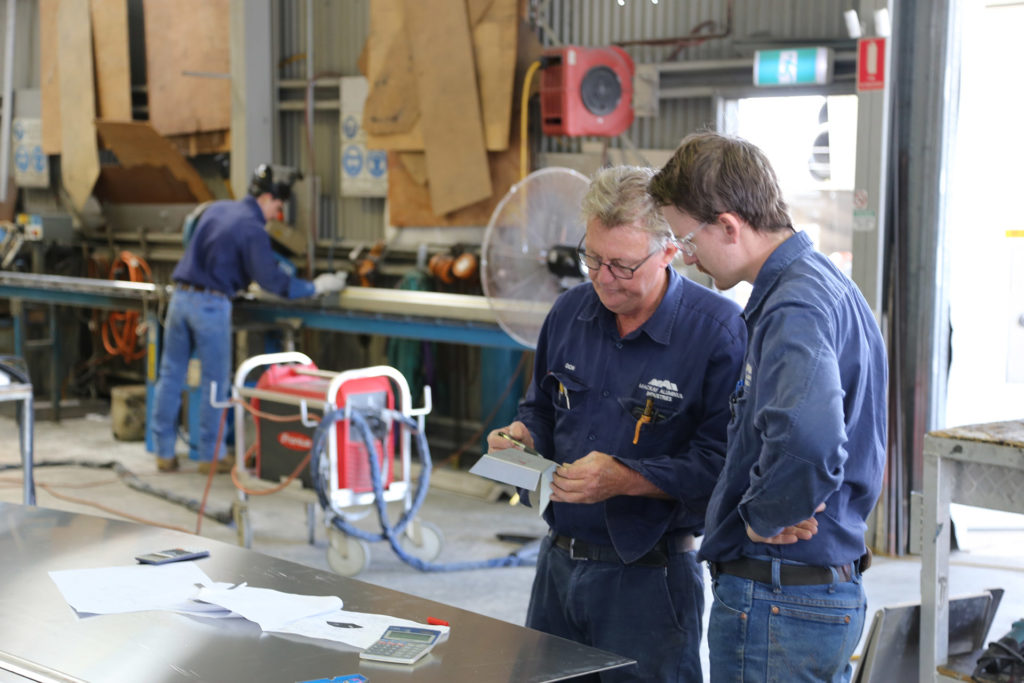 At Mackay Aluminium Industries, we pride ourselves on the quality of work we deliver and the customer-service we provide.
We have 30+ years of experience working with a large variety of industrial companies, commercial businesses, and residential homes. Our mission is to continue delivering locals like you, safe and effective solutions at affordable rates.
Your custom fabrications will be made out of the highest quality materials available. If you need additional help, you'll also have access to our 30+ years of expertise and we'll help you find a solution tailored to your specific needs and any problems you may be facing.
Check out our gallery for some of our past work and feel free to contact us for more information on our services as well as to discuss your requirements in detail.
Looking for a high-quality and reliable aluminium fabrication supplier?
Contact us today for a 100% FREE Quote.